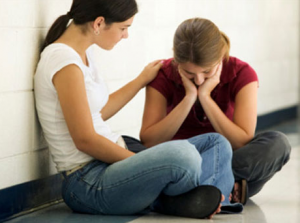 Are they suffering from low self-esteem?
Childhood low self-esteem refers to a negative perception of one's self-worth and capabilities during the formative years, which can have a lasting impact on a child's emotional well-being and development. In Australia, low self-esteem among children is a prevalent concern. Recent statistics reveal that approximately one in four Australian children aged 8-14 experience low self-esteem, with girls being more susceptible than boys. Factors contributing to this issue include societal pressures, body image concerns, bullying, academic stress, and social media influences. Low self-esteem can hinder a child's confidence, resilience, and overall mental health. Addressing this issue requires a multi-faceted approach, including promoting positive self-image, fostering supportive environments, and providing access to mental health resources, aiming to empower children and promote their emotional well-being in Australia.
If you are experiencing thoughts of suicide, contact crisis support services such as Lifeline (13 11 14), the Kids Helpline (1800 55 1800) or the NSW Mental Health Line (1800 011 511).