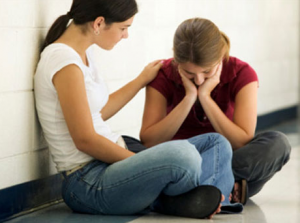 Are you worried your child is self-harming? Have you seen cuts, bruises or scratches?
Self-harm refers to intentionally injuring oneself as a way to cope with emotional pain, distress, or overwhelming feelings. It can take various forms, including cutting, burning, scratching or hitting. Self-harm is a significant mental health issue and it is estimated that around 8.1% of Australians aged 16-85 years had engaged in self-harm at some point in their lives. It's worth mentioning that self-harm is often underreported due to stigma, secrecy, and individuals not seeking help or disclosing their experiences.
If you are experiencing thoughts of suicide, contact crisis support services such as Lifeline (13 11 14), the Kids Helpline (1800 55 1800) or the NSW Mental Health Line (1800 011 511).
*National Survey of Mental Health & Wellbeing