Are your exams making you feel pressured and stressed out?
Are you feeling anxious about your studies, and unsure how to tackle this year at uni?
Wondering if there are some simple ways to manage stress?

If you're heading back to face to face learning, or starting your University or College journey this year, there can be lots to take on board and learn. It can be anxiety provoking for some, stressful, and overwhelming. You can manage your stress with some simple steps.
Therapist Paris Gibson shares with you her 7 best tips for tackling anxiety and to manage stress this uni year.


Your University Wellbeing Checklist for this year –
Self Care – check in with yourself and your stress levels
Time Management – take control, keep a to do list, a diary, and schedule in things you enjoy
Find Your Own Study Pattern – whether at home, the library, alone or with friends
Use Available Resources – lean on your uni for support and resources available to succeed
Exercise and Healthy Eating – if your body is happy, your mind will be happy
Learn the right times to say yes, and to say no
Study in short bursts and take breaks – be realistic and reward your progress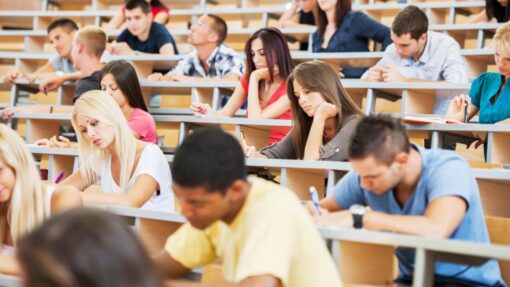 Taking care of yourself whilst you're studying is important for you to get the best out of yourself. Follow Paris' tips for the balance you have always wanted.