Is your child anxious when you leave them for the day to go to school?
Does your child get upset when you walk out of the room?
It has been shown that a secure relationship is the most important foundation of effective parenting. Children who have a secure attachment tend to be happier, kinder, more socially competent, and more trusting of others, and they have better relationships with those around them. A secure attachment will improve their:
Self-esteem
Performance in school
Relationships with others all through life
Ability to handle stress
Preparation for someday raising their own healthy, happy children
If your child gets upset, clings to you, or gets anxious and scared about you leaving them, this ongoing can hinder their future day to day functioning and make life just a little bit harder for both you and your child.
2 main proven concepts to assist in your child feeling safe and secure:
Providing comfort when needed – For example, a parent may reject a toddler's need for comfort, believing that doing so will make the child more independent. But decades of research show that children need to feel secure in their relationships before they can develop authentic self-sufficiency.
Offering the freedom to explore when desired – Parents may have difficulty with the exploration phase, fearing for their child's safety. If you convey this anxiety to the child, you can send the message that the world is not safe or, worse, that the child isn't competent. These children can become overly dependent on you as parents.
Both of these concepts are important to implement into your daily routine, and to consistently reinforce so your child feels they receive the comfort they need, but also have the freedom to go off and be independent. You want your child to rely on you, but not always be dependent on you.
3 Tips to improve your child's attachment:
Establish guidelines and rules for your child to help them make better choices.
E.g. Creating a visual schedule of different 'calming activities' that they can use when they become distressed.
Increase the positives in your home. Give your child praise, rewards, a token system etc. when they engage in the task you have asked. Focus on the positives. Spend your time and effort on praising & encouraging your child, and teaching the steps in the appropriate behaviours. Don't spend your time scolding, arguing, yelling, or nagging.
Consistency is key. As a parent, it is only natural to have an emotional response to any behaviours that cause concern (e.g. risky climbing or becoming distressed over the small things). If you have some systems in place, you are able to stick to a consistent response for your child.
Building on that consistency can also teach your child trust.
If you engage in desired behaviours, mum/dad will give you a reward and praise
If you do not engage in desired behaviours, you will not receive a reward or praise
Your child can trust that these consistent outcomes will be provided by mum/dad. If you are wishy-washy and changing your responses all the time, your child doesn't know which response to trust. Consistency makes it easier for you to remove emotions from your immediate response, and it helps to build trust within your family.
If you feel you have tried some of these tips and your child's attachment is just not improving, we understand it can make daily life so challenging for you and your family, and we are here to help. Creating Change's Child Psychologist Peta Williams is an expert in working with anxious children and their parents to improve their confidence and their thirst for fun and enjoyment.
Please Contact Us to make an appointment with Peta.
Written By Peta Williams – Child Psychologist – www.creatingchange.net.au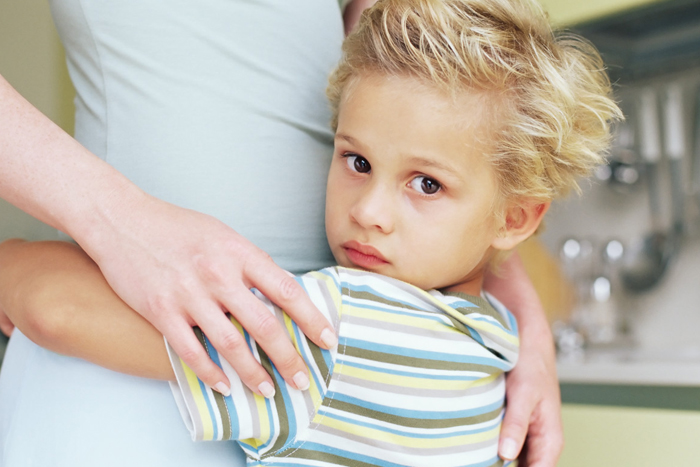 Creating Change Psychology is proud to service the Hills District including Bella Vista, Baulkham Hills, Castle Hill, Winston Hills, Blacktown, Quakers Hill, Rouse Hill, Pennant Hills, The Ponds, Stanhope Gardens, Glenwood, Seven Hills and all surrounding suburbs.