Have you found yourself in a situation where you are a victim of emotional, mental or physical abuse?
Are you distressed, not knowing what to do, where to go, and who to talk to?

An estimated one in six Australian women (1.6 million or 17%) aged 18 years and over have experienced partner violence since the age of 15 years old (ABS, 2020).

Experiencing acts such as gas lighting, emotional, mental, financial or physical abuse is highly stressful and distressing, especially over long time periods. Your physical and psychological well-being is disturbed, which can in turn affect your physical recovery.

The idea of being vulnerable to a professional therapist after any abuse can be quite frightening, and we recognise these fears you may have and want to ensure your safety and comfort.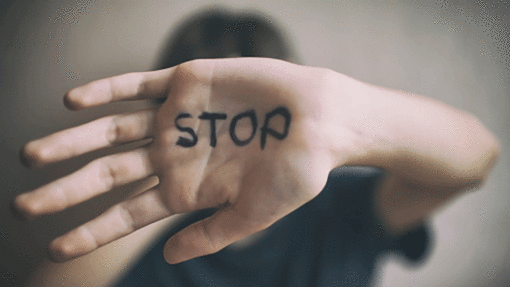 Introducing Legal Literacy
Legal Literacy is a tool used by our therapists to boost your self-confidence, learn your rights, and take that next step forward. Legal literacy is essentially, more knowledge.

Knowledge is power.
Did you know the importance of Legal Literacy or knowledge when you or someone you know is experiencing DV? In my experience as a therapist, I have found in many situations where a mental health professional could assist someone overcome mental and emotional barriers hindering their treatment – through psycho-education of self-esteem and self-confidence – however this was limited due to lack of knowledge of victim rights by the victim themselves. Therefore, adding Legal Literacy has proven to be a powerful tool and resource, as well as a booster for self-confidence.

Through my experience and findings, many clients with impacted self-esteem who worked through strengths exploration (using Motivational Interviewing and CBT), a few ceased treatment half–way because the fear of leaving their partner/perpetrator was bigger than the pain of the abuse.

I found a lot of people have been the victim of abuse for years and are fighting pain, abuse and a system altogether. For most, their quality of life has been compromised through isolation, and relationships have been impacted deeply. Hence, having counselling along with Legal Literacy hand in hand was quite effective.

We know that knowledge is power and for you as a victim, to feel that power – even in the smallest portions – is a step forward. This was an opportunity to put a system in place for those experiencing Domestic Violence and other challenges such as Immigration issues or culture shock. It enabled them to have access to an in-house counsellor to talk about their anxiety, fears, self-confidence, self-esteem, abuse, trauma, or depression, and also helped them understand and know their rights as victims, and how they can draw internal and external boundaries when they want to, and when they are ready for it.

What to do next?
At home you can take small actioned to ensure your safety:
Know the numbers you can call for protection
Know safe houses for women's shelter
Start studying and understanding your rights
Make notes about any rights or laws that you don't understand, and speak to your therapist about them

Many victims will put up with violence due to lack of self-trust – so try some, self-affirmation strategies. Should you need some help and guidance on these strategies, or how you can take the next step, reach out to our team.


Written by Counsellor Hitika Bhatia – www.creatingchange.net.au