We have been creating change in people's lives for 7 years now, but have you often wondered what to expect from a session with one of our psychologists?
Creating Change is proud to be the Hills Districts largest team of Psychologists and Counsellors. If you've recently made the decision to change your life and see a psychologist, take a read below and put your mind at ease. No more wondering what to expect, and how does a session unfold – we cover all those little details so you feel comfortable on your arrival.
Firstly, many are wondering the same questions as you are. Many also feel apprehensive about attending the first session. Don't worry, you're not alone. We are here to open our doors and prepare for your first session, and make it feel less daunting.
Once you've made an appointment with one of our psychologists, you will be asked to come in 15 minutes early so you can read our practice information, and complete a brief questionnaire and consent form. This is a good time for you to sit, take a breath and familiarise yourself with the practice. We provide a warm welcome and a cup of tea to ease any nerves whilst you wait. Your psychologist will then meet with you, and take you through to our comfortable appointment rooms.
All our sessions take place in a safe and confidential environment. Our highly skilled Clinical Psychologists are passionate about making you feel as relaxed as possible. In the initial appointment, our therapists will conduct a thorough assessment of your current life situation and the factors that have brought you in to see us. The key focus is to identify how we will facilitate change for you to create a sense of wellbeing, contentment and connectedness.
The assessment aims to develop a personalised plan to achieve your goals. We understand that talking to someone new about your difficulties and goals in life may bring upon some anxiety, therefore we always aim to put you at ease in your first appointment. If there is a difficult history like childhood trauma we may take it slow, not going into detail of the traumas, but rather focus on developing confidence in your therapist and stabilising your current symptoms.
We will provide you with an estimation of the length of treatment, frequency of sessions and what you will be required to do to reach your goals. As treatment is a collaborative process, meaning we will work together, you will be highly involved in the decision making. It is ideal to book in all your future sessions required after the first appointment to ensure you have continuity of treatment. Having a regular time that suits your weekly schedule will ensure your personal development remains a priority. It is important to take the time to focus on your personal self, to build the happier future you long for.
If you have any questions during the session, we encourage that you ask them straight away. We are full of information, but also need to know what you're thinking. If you at any time feel uncomfortable please let us know. Sometimes it takes time to develop a relationship with your therapist. We understand this and encourage you to discuss your experiences with us. If you are keen to makes changes sooner rather than later you can book your second session in within the same week to start the treatment ball rolling.
Creating Change is here to work with you, building a sense of trust, contentment and satisfaction in your sessions.
To learn more about our fantastic team of psychologists, read here.
To make your first appointment, contact our friendly Client Relationship Team today – 02 8883 3185. They are here to listen and help.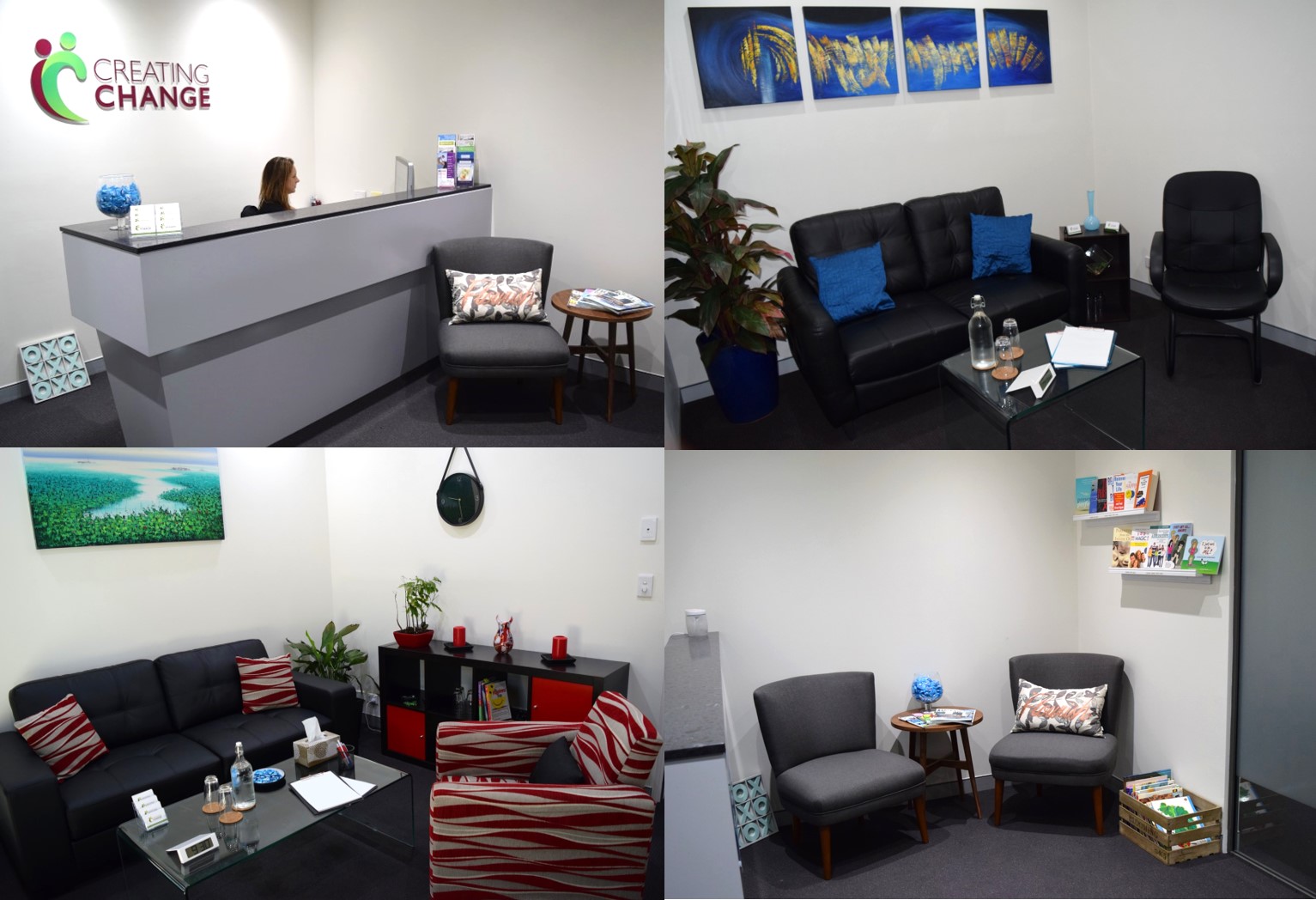 Servicing the greater Hills District – Bella Vista, Norwest, Baulkham Hills, Castle Hill, Glenwood, Quakers Hill, Rouse Hill, The Ponds, Kellyville, Schofields, Blacktown, Seven Hills, Dural & surrounding suburbs.