Have you booked in a therapy session for your child, or have they been seeing a psychologist or counsellor for some time?
Do you attend with them, or drop them at the door and pick them up after their session?

You may already be in the process of your child seeing a therapist, or you may be coming up to attend your first therapy session. Either way, it's really important for you as a parent to attend the therapy sessions together with your child. Depending on their age, it can vary as to whether you're required to be in the therapy room with your child or not. Coming into the practice with your child gives the team a chance to explain what your input will be depending on your child's age, what they are there for, what things we may talk about in therapy, and what will happen moving forward.

Even if your child is a young adult and in their late teens or early 20s, remember, a child doesn't exist on their own. You need to work together as a team to reach their goals and wellbeing – you're all part of a system.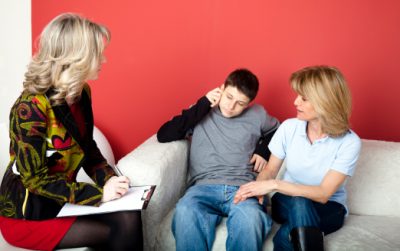 Why should parents attend?
1.Young people cannot provide developmental and environmental history, ie 0-5yrs and beyond. We need YOU for this information, and this information is important for the therapist to know and understand.


2. Children exist in the here and now. They have their own perspectives that may lack context of a bigger picture. A parent's perspective of events gives context for behaviour. You're able to share parenting processes currently being used, which play a vital role in young person's life.


3. Parents' attendance and engagement shows support to your child, something they may be looking for to progress and find motivation to keep attending.


4. Coming to the sessions with your child allows opportunity for you to be informed about presenting issues, and to discuss these, and for the therapist to share management strategies. We would encourage you to learn=, understand, and implement these strategies at home between sessions, so you need to be informed. It also allows you to become aware of any possible unintentional, or unhelpful contributions to the situation.


5. If you are separated from your partner, it is valuable to include both parents when safe to do so, as a child's identity and experience is impacted by both parents, regardless of the relationship they have with each other.


Imagine you are the captain of a ship and your children are deck hands. You're in charge of the ship and where it needs to go when they are in their younger years (0-12 years). As they progress into adolescence then early adulthood they begin to take over the driving of the ship. We as parents then become the lighthouse (from 13+ years onward). We guide them past the rocks and cliffs, inform them of the weather, but at the end of the day, they are in control of getting that ship where it needs to go. Together, we work with you to ensure your teen is equipped with the necessary sailing skills for a safe but adventurous voyage.