Still working from home, and finding the days feel a bit like Groundhog Day?
Two years into this pandemic, and many of us are still working from home. One day can often blend into the next, and we can start to become complacent, and not do the little things and consider our overall wellbeing. It's also important to feel your best when you're working from home, and stay motivated.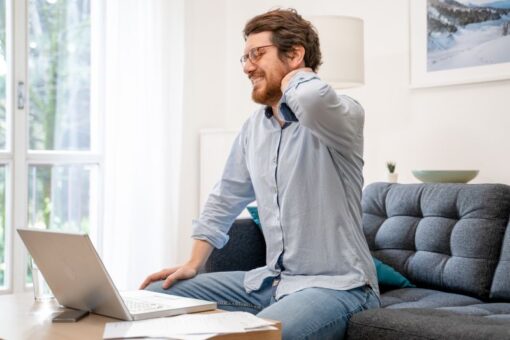 Here's a friendly reminder – 7 tips to ensure you look after yourself when working from home –


1. Take breaks – sometimes we get so busy we forget to take a break, move our body, or eat. Skipping breaks means you're outcomes are not productive.
2. Dress up for work – making an effort to look good makes you feel good. It adds a meaningful expression to your day that allows you to take pride in the way you look and feel.
3. Sit & stand – Sitting for so many hours isn't great for your muscles. By standing for even short periods of time, you reduce hunching your back and shoulders, and in turn, increase your posture.
4. Get outside – it may seem an obvious one, but getting outside to breathe in some fresh air, and look further away at something else like trees or flowers makes us feel better mentally & physically.
5. Make your workspace beautiful – fill your workspace with things that spark joy ( e.g.decor, art, plants, photos). It will allow you to enjoy the area in which you spend most of your day, and hopefully inspire you.
6. Create a bullet-proof routine – Good habits are key when it comes to working from home. It's important to set yourself a good working routine to ensure you're kicking goals, staying productive, and not distracted.
7. Be kind to yourself – The normalities of working life have been thrown out the window, so it's ok to feel overwhelmed. Be honest with where you're at – emotionally, physically & mentally.

Your mental health and overall wellbeing is just an important to take care of, whether in a workplace, or at home. Try not separate the two, but think of them the same. Even if you try one of these tips above a week, you're heading in the right direction to a healthier YOU.
Written by Rebecca Deane – Principal Clinical Psychologist – www.creatingchange.net.au