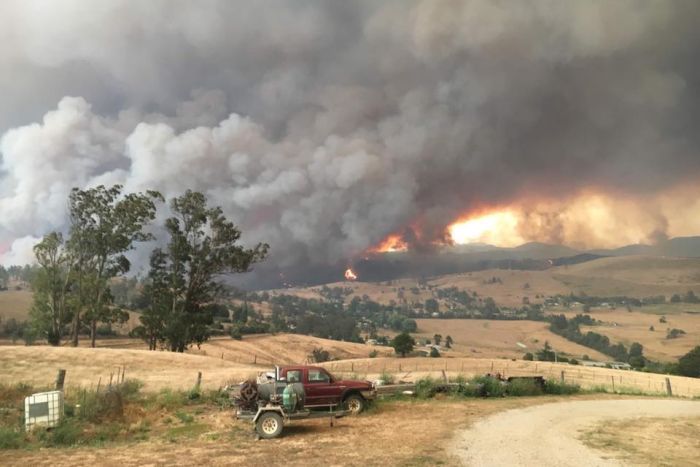 Our experience facing the horrific bush fires…Two days before Christmas, my husband and I, and our two little boys waited nervously, car packed and valuables chosen, for the order to evacuate our brand new home.  The skies were terrifying, the glow of the fires visible and the air thick with smoke.  Across town, one of our senior clinicians was frantically trying to coral cattle on the property she shares with her partner, getting them to the safest area and praying they would not lose any, should the fires come through. 

Luckily for both of us, the fires went past and our homes and properties were safe.  However that doesn't mean that this wasn't an horrifically distressing experience for us and our families.

Stress & Anxiety can follow – even some time after the initial experience
We here at Creating Change urge everyone to be mindful of the possibility of stress and anxiety for friends and loved ones, including children in the wake of the fires. Children in particular may have difficulty processing the experience of the daily car packed and ready to leave, the smoke in the air and the serious looks on the faces of adults. The presence of emergency services vehicles and personnel and the images on TV. It is important that we act quickly to address any issues before they become learned behaviours that can affect people at a deeper level. In children this might translate to clinginess, bed-wetting, refusal to go to day care or school, nightmares and loss of appetite. It is critical that we equip our children with the skills of resilience and the ability to manage anxiety and stress in healthy ways as a valuable life-long skill. Even adults can carry deep feelings of trauma as the result of these types of experiences and its important to get help to be able to effectively manage this and move forward.

Please Reach Out
If this resonates with you, and you would like more information please speak to us. We can be contacted Monday to Thursday 8am until 9pm, Friday 8am – 5pm as well as Saturdays from 8:30 – 2:30pm.