Have you been affected from watching the devastation of the bushfires on the news, and feel sad or anxious, and fear for your safety?
Have you or your home been directly impacted by the recent bushfires, and you are feeling lost and overwhelmed?

The recent Hawkesbury and surrounding area bushfires have had a significant impact on the local community, with many individuals and families affected directly or emotionally from the disaster. Plus there has been the recent floods in the area making the impact more dramatic & the recovery process even lengthier for families. It's gone from drought, to fires to floods all in a short few months.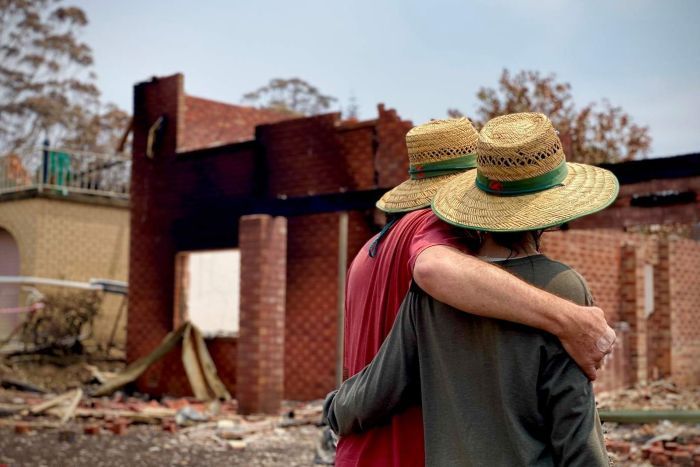 Images on the news of the devastation of homes and wildlife can have a real impact on you and your family members, arising feelings of distress, anxiousness, worry, and trauma from what you may have seen or heard.

It's ok to feel unsure.
Uncertainty about the future, what may be around the corner, or how your family or people close to you will recover are expected feelings from such an immense natural disaster. It's important for you to talk about your feelings, and reach out to the community, friends or family who are facing a similar experience and feeling distressed.

Recovery takes time.
Give yourself time to recover. Others within the community are feeling the same; overwhelmed & fearing for their safety. Those around you are hurting with you – you're not alone.

Strategies to ensure you can cope:
Recognise when things are getting too much – take one day at a time, and don't overwhelm yourself with too many tasks or commitments
Release emotions & tension – make sure you TALK about your trauma – what you have gone through, how you feel affected, and your worry or uncertainty
Remember to take care of your health – ensuring you eat well, go for a walk, do some light exercise and have some down time, helping you to sleep better, and get back to some sort of a routine
Tackle unhelpful thinking head on – catching yourself with unhelpful thoughts can be tricky. Sometimes you won't know you're doing it. It may start with worry, then a fleeting thought such as recognising strong winds, and linking this to a recent day where the bush fires arose nearby. Smelling smoke may trigger emotions or unhelpful thoughts. Try and catch yourself in these moments, and turn those thoughts around, e.g. "I've coped with a lot already and have made it through – I have more strength then I realised", "I am prepared and know what to do should another fire come my way."

Managing your emotional distress can be challenging, and you or someone close to you may need some guidance to work through these challenges.

Medicare has released "The Bushfire Recovery Access Initiative" – a support program for those individuals and families affected. Creating Change is here in partnership to support you to get back on your feet, offering a no-gap 10 Medicare rebatable treatment sessions.