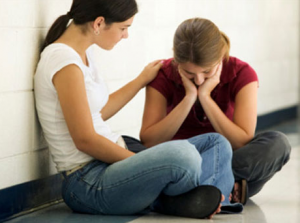 Are they suffering from Post-Traumatic Stress Disorder?

Child trauma refers to the psychological and emotional distress experienced by children as a result of experiencing or witnessing a deeply distressing event. Such events can range from physical or sexual abuse, neglect, domestic violence, natural disasters, or the loss of a loved one. Post-Traumatic Stress Disorder (PTSD) is a common outcome of child trauma. In Australia, child trauma is a significant issue, with alarming statistics revealing its prevalence. According to recent data, one in four Australian children experiences a traumatic event before the age of 18, and approximately one in ten children will develop PTSD as a result. These distressing numbers highlight the urgent need for effective interventions, support systems, and trauma-informed approaches to help alleviate the long-term impact of child trauma in Australia. Children can also be exposed to extremely distressing events such as parental separation which can also have a significant impact on their ability to thrive.
If you are experiencing thoughts of suicide, contact crisis support services such as Lifeline (13 11 14), the Kids Helpline (1800 55 1800) or the NSW Mental Health Line (1800 011 511).