Christmas Time is a time of year that often brings financial stress and unwanted family challenges.
With the cost of living increasing and recent interest rate rises, financial stress is growing and a leading cause of stress in Australians. During the festive season we can feel under increasing pressure to spend, rely more on credit, and tend to put off thinking about the consequences.

Also, for many this time of year can bring about less pleasant emotions such as anger, low mood or loneliness, and family challenges and conflicts often arise. Tensions are frequently heightened and bringing family together can open old wounds. Alcohol also contributes creating uninhibited behaviour.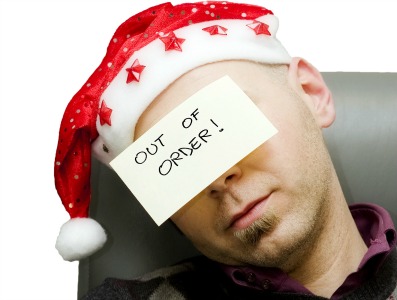 5 Tips to Enjoy Christmas Without Financial Stress:
Prepare a budget –start with the amount you have available, after all of your usual costs. Decide what youneed to spend money on, and what you don't.
Create a spending plan– that covers entertainment, gifts, travel, decorations, telephone costs – and align that to your budget. Once you have your spending plan stick with it!
Avoid temptation –don't shop when you are hungry, tired or feeling emotionally vulnerable as these are all times when you are likely to overspend. If you are considering buying something that is not on your spending plan, ask yourself whether you really need it and whether you can really afford it?
Pay for as many of your purchases with cash rather than credit– if you use credit, pay it off as quickly as you can. This is not the time of year to increase your credit limit or apply for new cards.
Great gifts don't need to be high cost– offer your services for babysitting, prepare a meal for someone, hand make a gift, frame a photograph. Use your creativity to save your bank balance and you'll be surprised at how people respond to a gift that has taken personal energy rather than personal investment.

Remember that not only are the best things in life free, the best things in life are generally not things.

6 Things to Remind Yourself for a Harmonious Christmas:
Don't try and resolve long standing tensions on Christmas Day – it's a time to be jolly. Try leave the past where it is, and enjoy the day itself. Avoid anyone who may provoke you.
Include everyone in conversation– some may be mentally struggling on the inside and won't mention anything to you. Some people feel if they don't have any 'big news' or something exciting to talk about, they feel on edge or down.
Share memories– reminiscing about the littlest things can be a great way to lighten the mood and give everyone a laugh or a smile, even if it's for a moment.
Have bon bons on the table – Christmas crackers or bon bons are a great ice breaker – with their bad hats, silly toys and corny jokes. They get everyone laughing, even at how bad the jokes are.
Take a moment to have some quiet time – having a quiet space for people to go is a good idea for all ages, but especially if you have little kids or if you find the day overwhelming.
Reduce the pressure – it's ok to not go to every Christmas celebration, or run yourself in the ground to; be at every event; help with setting up or the food; try be the one who keeps the peace – it's ok to take it slow and not do it all! Increased pressure means you won't be yourself; you'll be on edge or stressed and feel exhausted and anxious about the whole process.

Give these tips a go to help yourself have a calmer, less stressful and anxiety free Christmas time.
Should you need some additional support, Creating Change is here to help you through this stressful time. Please feel free to call us and make an appointment with our friendly team on 02 8883 3185.
Written by Rebecca Deane – Clinical Psychologist – www.creatingchange.net.au